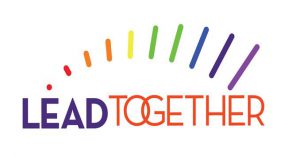 Leadership Tulsa is pleased to announce we've partnered with Oklahomans for Equality to help create the LEAD Together LGBTQ Leadership Program. Lead Together is the only program in Oklahoma addressing LGBTQ leadership development.
"We see persistent gaps within leadership ranks that overlook the talents of lesbians, gay men, bisexuals, transgender, and queer or questioning individuals. The aim is to accelerate the careers and possibilities for qualified LGBTQ leaders by offering an exceptional learning environment and networking opportunities. We know there are a number of outstanding LGBTQ professionals and this is the only program of its kind in the State; its design speaks forcefully to the next generation of LGBTQ leaders who are highly motivated agents for change." said Jose Vega, Program Director of Oklahomans for Equality.
"Leadership Tulsa is pleased to provide additional opportunities for leadership development in our community and we look forward to equipping LGBTQ leaders to build their influence, build a valuable network, and develop new models and mindsets for innovation using design thinking." added Marcia-Bruno Todd, Leadership Tulsa Program Director.  Participants will explore how their LGBTQ identity influences and strengthens their personal leadership style, while learning about LGBTQ history and the National Movement. Leadership Tulsa will be helping facilitate the program for OKEq.
LGBTQ and Ally professionals are invited to apply to this 4-month program, which includes an orientation, six day-long sessions, volunteer for Tulsa Pride and opportunities to network and explore the region with fellow class members.