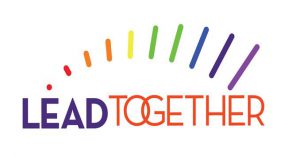 Lead Together is a 6-month, leadership development and networking opportunity for people who seek to learn and collaborate with others to make positive change in their community. Lead Together is open to LGBTQ+ and Ally professionals who are invested in developing themselves to serve LGBTQ+ advocacy effort throughout our community. Created in partnership with Oklahomans for Equality and Leadership Tulsa, Lead Together is the only program in Oklahoma addressing LGBTQ+ leadership development.  Applications are due November 15.
Purpose: The purpose of Lead Together is to accelerate the careers and possibilities for LGBTQ+ Leaders in our city so that we can develop a more thriving community for all.
Connect LGTBQ+ leaders and Allies with larger leadership community & build a robust network of support
Develop leadership capacity of advocacy for self, others and community
By participating in Lead Together, you will:
Get to know others who are passionate about making positive change in the community
Meet emerging leaders from the greater Tulsa community that are working in towards equity and in the LGBTQ+ movement.
Participate in leadership training with peers from across Tulsa and learn from their experiences
Explore challenges and opportunities facing our community
Receive mentoring and support
Learn to build strong teams by leveraging people's strengths
Hone your skills in group communication
Develop and execute a plan for your personal development as a leader
In order to live out a purpose of accelerating the careers and possibilities for LGBTQ+ Leaders in our city while developing a robust network of support we invite you to apply if you:
LGBTQ Individuals & Allies who have exemplified leadership qualities in their professional environment and who are looking to expand their leadership skills.
Live, work, or want to make positive change in Tulsa, especially in its underserved communities
Want to grow your social network and have an interest in discovering new ways to collaborate to make positive change for the LGBTQ+ movement in Tulsa
Have a commitment to positive community change and a heart for service.
Program Cost: $400 with scholarships available
Click here to apply. Application deadline is November 15.
2020 Program Calendar: