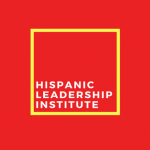 Leadership Tulsa and the Tulsa Latin American Chamber of Commerce invite the Tulsa community to the Hispanic Leadership Institute's Community Impact Project Presentations & Celebration on March 10 at the TCC McKeon Center for Creativity. The event will be held from 5:30 to 7:30 p.m. and will include project presentations, graduation ceremony and networking opportunities.
The Hispanic Leadership Institute allows individuals to develop and expand their knowledge, leadership skills and connections to take an active role in the community.
After graduation, program participants are given assistance connecting with future leadership opportunities including involvement in the Tulsa Latin American Chamber and Leadership Tulsa.  Funding for the program is provided in part by the George Kaiser Family Foundation.
This event is free and open to the public.
March 10, 2020
5:30-7:30 p.m. (Presentations begin at 6:00 p.m.)
TCC McKeon Center for Creativity
910 S Boston Ave