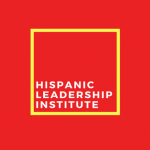 Leadership Tulsa and the Tulsa Hispanic Chamber of Commerce invite the Tulsa community to the Hispanic Leadership Institute's Community Impact Project Presentations & Celebration on March 12 at the TCC McKeon Center for Creativity. The event will be held from 5:30 to 7:00 p.m. and will include project presentations, graduation ceremony and networking opportunities.
The Hispanic Leadership Institute allows individuals to develop and expand their knowledge, leadership skills and connections to take an active role in the community. Participants practiced their leadership skills by taking on partnership projects with groups such as Oklahoma DHS, the Tulsa Police Department and the Tulsa Changemakers.  Additionally, the graduates of the program are paying their experience forward by developing a pilot project to bring similar leadership develop opportunities to Latinx youth in Tulsa.
"We are happy to have this opportunity to showcase the achievements of these exciting up-and-coming leaders who represent the best and the brightest of our Latinx community," said Wendy Thomas, Executive Director of Leadership Tulsa. James Sanchez Chairman of the Tulsa Hispanic Chamber added "We see this as a great opportunity to multiply the leadership within the Latino/Hispanic community as well as strengthen our relationship with Leadership Tulsa."
After graduation, program participants are given assistance connecting with future leadership opportunities including involvement in the Tulsa Hispanic Chamber and Leadership Tulsa.  Funding for the program is provided in part by the George Kaiser Family Foundation.
This event is free and open to the public.
March 12, 2019
5:30-7:00 p.m. (Presentations begin at 6:00 p.m.)
TCC McKeon Center for Creativity
910 S Boston Ave