Welcome to the Leadership Center
Tulsa's hub of leadership development is ready to serve the next generation of leaders!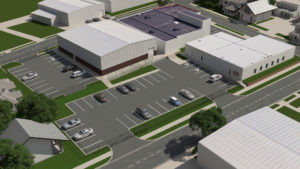 For nearly 50 years, Leadership Tulsa has brought together talented people who share a love for Tulsa from many different backgrounds and viewpoints to build knowledge, skills and connections in service to this community.  Our alumni are serving in every sector of this community and giving of their time through public, nonprofit and professional service.
In recent years, Leadership Tulsa has undergone dynamic growth, added additional programs, as well as brought Tulsa Changemakers, a youth-based leadership development program under our fiscal sponsorship.  
In June 2020, Leadership Tulsa opened the Leadership Center – 7,800 square feet of customized office, training and co-working space in a renovated downtown warehouse at 1151 South Elgin Avenue. Leadership Tulsa is proud to be an anchor tenant in the emerging downtown historic Gunboat Park neighborhood just south of the downtown Home Depot.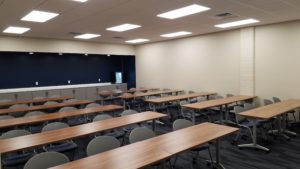 For the first time in our organization's history, we have a facility that will allow us to:
Host and expand our own program offerings

Provide vastly more alumni and member engagement, trainings and workshops

Provide turnkey teambuilding and strategic planning services to groups 

Offer co-working space and a limited number of leased offices to our members who are engaged in entrepreneurial activities or just need a convenient downtown hang-out between meetings
The Leadership Center will allow us to grow both the quality and quantity of leaders in Tulsa and it will provide a place for our members to connect and engage with each other.  We expect thousands of Tulsa leaders to pass through this space every year.  
Office Space at the Leadership Center
Place your business where leaders grow and gather!
Leadership Tulsa has three offices available for sublease in the new Leadership Center – a 7,800 square foot facility in historic Gunboat Park, located inside the IDL (one block south of the downtown Home Depot).
The Leadership Center allows LT to host its own programming, which will bring hundreds of local leaders through the doors every year.
Please download the attached info sheet for more information on leasing an office at the Leadership Center.
Rent Training Rooms at the Leadership Center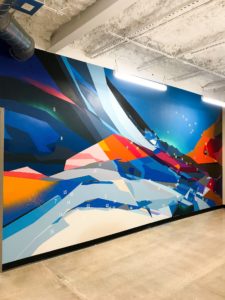 Due to COVID-19, our plans to make our two training rooms available for rent to organizations looking for off-site meeting space is on hold. Please refer back to this page, or look for announcements on our Facebook timeline when conditions will allow us to rent our rooms.
Check out this Tulsa People article about the Gunboat Park renovations! (June 2020)