Please jo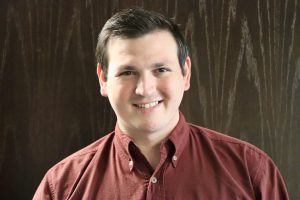 in us in welcoming the newest member of the LT team, Jake Lerner! Jake has been serving us in a part-time capacity since last August as the co-founder of the Tulsa Changemakers. He is now working full-time at LT as a Program Manager. Read on to learn a little more about Jake!
What are you most excited about joining the Leadership Tulsa team? I am excited to learn from everyone on staff, the board, and program participants. LT has such an amazing network of people looking to do positive things in the community. I plan to soak up as much information as possible. 
What is one thing about you few people know?
I did stand up comedy for all four years of college!
What will you be doing at Leadership Tulsa?
I am looking forward to supporting the work of the Development and Corporate Relations Committee as well as the Program Committee. Much of my time will also be dedicated to further developing the Tulsa Changemakers program alongside Andrew Spector. 
What is your favorite band at the moment?
I'm going to see Dawes at Cain's later this year so I have been listening to them a lot in preparation. I'm going to go with them as my favorite at the moment.

Apart from your work at Leadership Tulsa, what are some side projects or hobbies you enjoy?
I love hosting Shabbat dinners and I play pick up basketball any time I can!