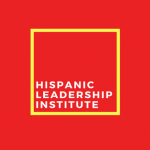 Congratulations to Class 3 of the Hispanic Leadership Institute, in partnership with the Tulsa Hispanic Chamber.
The Hispanic Leadership Institute (HLI) promotes the individual development of Tulsa-area Hispanics/Latinx for increased participation in leadership roles. HLI offers participants the opportunity to engage with Tulsa's foremost business and policy authorities in a continuing dialogue about leadership and the civic sector.
Tania Garza, HUB International
Abbey Gonzales, Tulsa Honor Academy
Jaime A. Gonzalez, The Bridge Church
Fernanda Jimenez, CAP Tulsa
Michelle Lozano, Camp Fire Green Country
Lucy Mange, Schaffer Herring PLLC
Adrian Ordoñez, Needham & Associates, PLLC
Christopher Peterson, Hilti Inc.
Brenda Porter, Blue Cross and Blue Shield of Oklahoma
Jorge Ramirez, ONEOK Inc.
Angelica Rebollar, Tulsa Tech
Esmeralda Rigdon, Bank of Oklahoma
Patricia D. Salinas, American Electric Power
Eva Stentzel, YWCA Tulsa
Yuridia Toledo, ONE Gas Inc.
Jaime Vega, TTCU Federal Credit Union
Monica M. Vela, Teach For America
Gabriella Wallace, Tulsa Public Schools Strong Tomorrows
Martha Isabel Zapata, Oklahoma State University